---
Home page
Welcome!  We are a skate shop located just north of Boston.  Our shop is open by appointment only, so please call before coming by.  You no longer have to wear a mask, but you may wear one if you choose.   We are both vaccinated, but if you would like us to wear one just let us know.  
Former Professional Skaters ourselves, we bring a wealth of knowledge and expertise to the fitting of skates. We cater to all levels of figure skaters and our goal is to make our customers happy!
Questions about sizing or pricing - just give us a call (888-54-SKATE) - we are happy to help. Be sure to check our boot sale - there are many great deals on brand new discontinued boots.
Please be advised that the sale price is only valid online.
If you would like an appointment for a boot & blade fitting please message us or give us a call to schedule a fitting.  A fitting is usually an hour appointment, if we don't have what you need the boots or blades would need to be ordered.  You would then need a second appointment for a final fitting, this is usually a half hour appointment.  The fitting includes measuring, sizing, heat molding boots, mounting blades and sharpening.  We do charge for a sharpening when fitting for boot & blade sets only.
Follow us on Facebook & Instagram @sharperedgeskates for updates about where Jonathan is Sharpening Skates or to stay informed about new products or sale prices!    
---
Edea Piano
Free Pair of Rockerz Skate Guards OR E-Guards with the purchase of an Edea Ice Fly or Piano Boot!  Just add the Rockerz to your cart and then enter: EDEABOGO at check out! Extra Tough Construction 95Sizes: 225 through310 in 5mm increments. Full and Half Sizes Colors: White and BlackType of...
---
View Product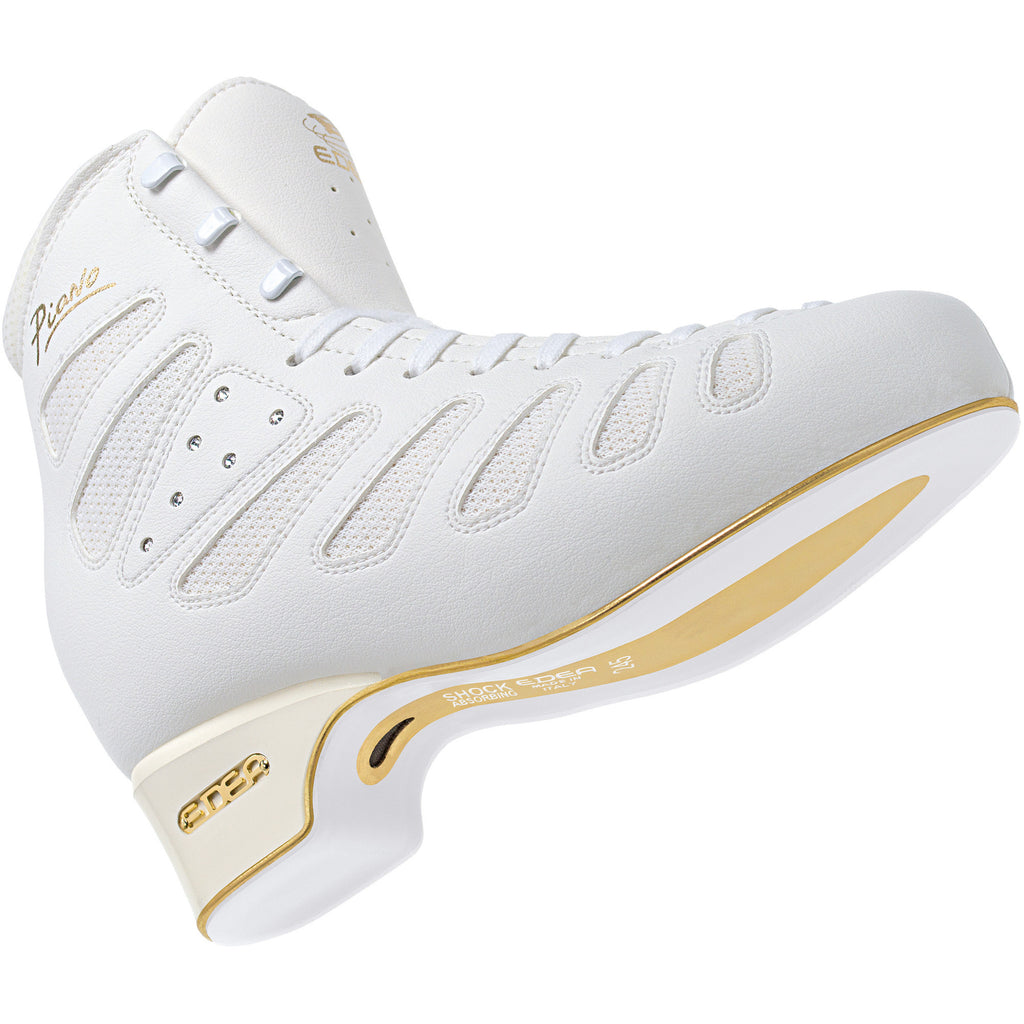 ---